Like all of you, our world was turned upside-down. But, good or bad, change brings opportunity. And, we're taking this opportunity to turn our lemons into lemon drops!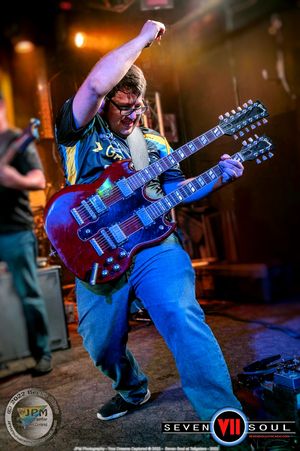 For one, our lineup changed... again. It's never easy to say goodbye to a bandmate, but for every goodbye there's a welcome. This time, we're welcoming our new guitarist, Chris Costis. 
Chris's guitar style comes from a wide swath of influences, ranging from Zappa to Rush and Robert Johnson to Reel Big Fish. You'll love how he injects his high energy style and creativity into every performance.
Second, we're focused. Seven Soul had an identify crisis in the past... a little rock, a little soul, and little country. Now, we're strictly rock. Especially, amazing arena rock from the 70s to 90s. Trust me, everyone loves our new song choices!
Finally, speaking of songs, we're committed to new. You're going to hear something new at every performance, so prepare to be wowed.
We all know, disruption isn't easy. But, maybe it was exactly the kick we needed to retool and come back stronger than ever. This is our new normal.
But, don't take our word for it. Check out our next show, then leave a comment here telling us what you think!
See you soon, Soulmates!