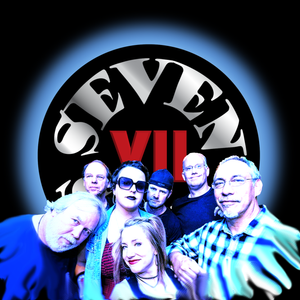 "

Five veteran rockers supporting two stellar-hot female vocalists who HARMONIZE LIKE ANGELS. Check them out whenever you can! "
— Tim McCarthy, The Mad Poets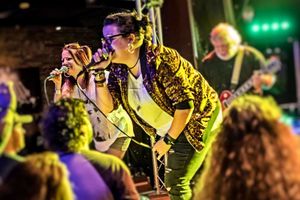 Seven Soul...
Seven Soul lives to stun your audience!
We are a powerhouse ensemble from Chicagoland that performs rock and more rock. Simply put... if you love classic arena rock, you'll love us. 
Our aim is to perform classic hits with a unique vocal delivery and amped arrangement, filling every note with our uniquely fun and energetic flair.
Now entering our 10th year, and more popular than ever, Seven Soul continues to add our own spin to the rock hits you grew up loving. We hit the stage with something for every rock lover, but every song is clearly Seven Soul.
Some artists we cover:
Alice In Chains
Foo Fighters
The Beatles
Green Day
Fleetwood Mac
The Allman Brothers
Jefferson Airplane
The Who
Dishwalla
Better Than Ezra

Harvey Danger
Gin Blossoms
The Doobie Brothers
3 Doors Down
Heart
Lynyrd Skynyrd
AC/DC
Heart
Janis Joplin
Journey
ZZ Top

Led Zeppelin
Joan Jett & the Blackhearts
Cheap Trick
REO Speedwagon
Goo Goo Dolls
Oasis
Alice Cooper
Radiohead
Rush
and lots more!
We make every Seven Soul show memorable!