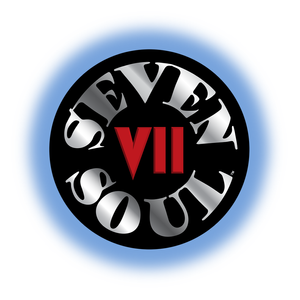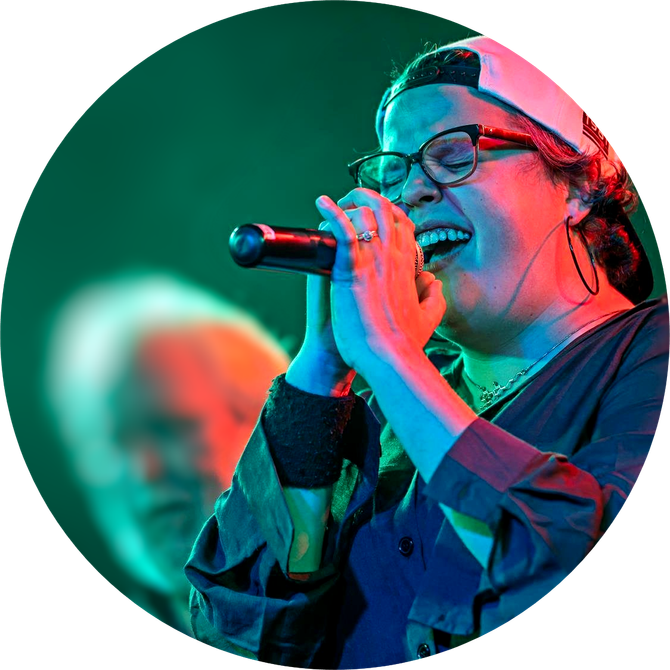 Britt • vocals
Who is Britt? Britt is many things. IT professional. Cinephile. Pop-culture nerd. Hardcore goofball. But above all else, "vocalist" is at the top of her passions. Musical performance was not a big part of her family history, but they never lacked musical appreciation. During her early years, Britt's father taught his "no shame" approach to music, saying "Every song I own has touched my life in one way or another." His philosophy resonated with her, helping Britt develop an extremely eclectic musical taste. Today, Britt most enjoys shaking her audience's expectations by tackling powerful songs with a gritty, unhinged style. She may have less music experience than her fellow Soulsters, but who cares when she brings a white-hot, intense joy to the stage every time she opens her mouth to sing, amiright?!?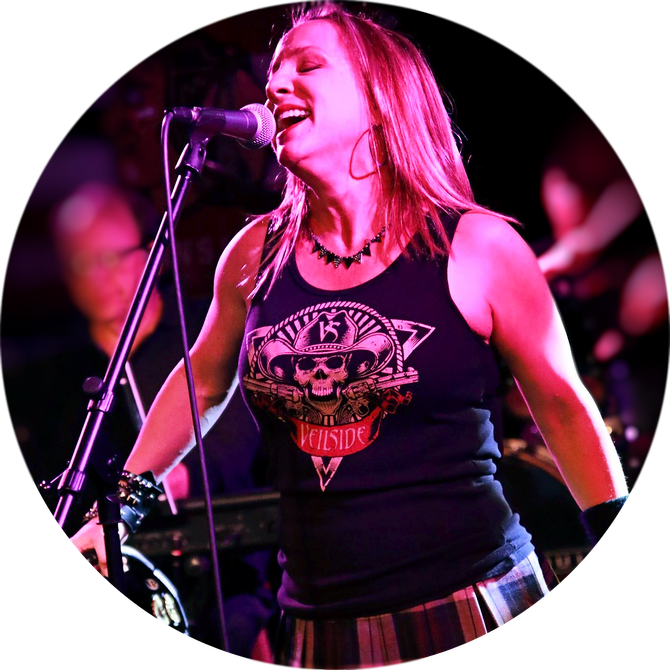 Alisa • vocals
Alisa's roots are firmly planted in the south, growing up with a musical father who toured in a southern Gospel quartet. In addition to Gospel, her earliest musical memories include a lot of Beatles, Led Zeppelin, Elvis, Beach Boys, Three Dog Night, Lawrence Welk, and the Warner Brothers classical soundtrack. She sang in her church youth choir, but also liked alternative sounds like R.E.M., The Replacements, Sonic Youth, They Might Be Giants, and anything not on the radio (but, today's muzak versions are slowly killing her soul). Alisa is a high-energy performer who loves delivering deeper, darker songs and some sweet harmonies with Seven Soul.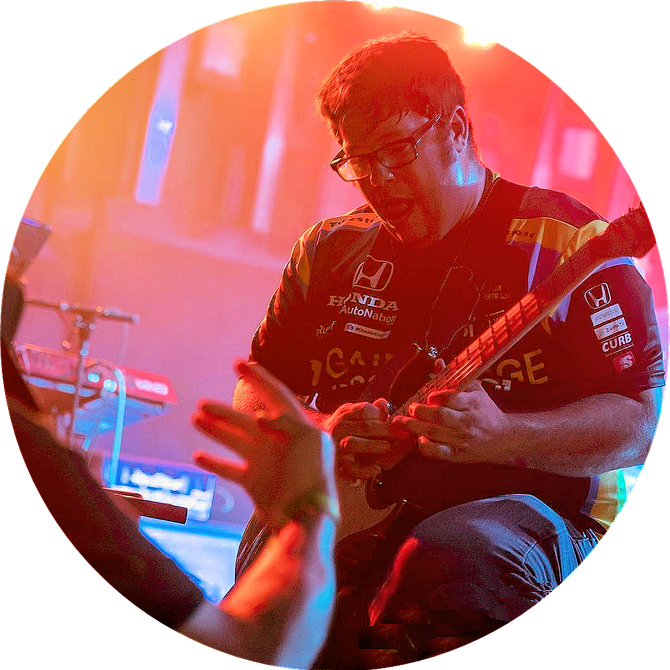 Chris • guitar, vocals
What happens when you abandon a 5-year old in Guitar Center for 28 years? You get Chris Costis! Although his social skills match Robin Williams in Jumanji, he does know how to play guitar pretty well (he really does!). Chris's wide variety of influences range from Zappa to Rush and from Robert Johnson to Reel Big Fish. End result, Chris sounds like Stevie Ray Vai. He played with a band in Detroit, so chances are you local Chicagolanders haven't heard him perform. Fun fact: Chris was once detained crossing the US/Canadian border for transporting macaroni and cheese into the US. He has since learned he can buy it on Amazon.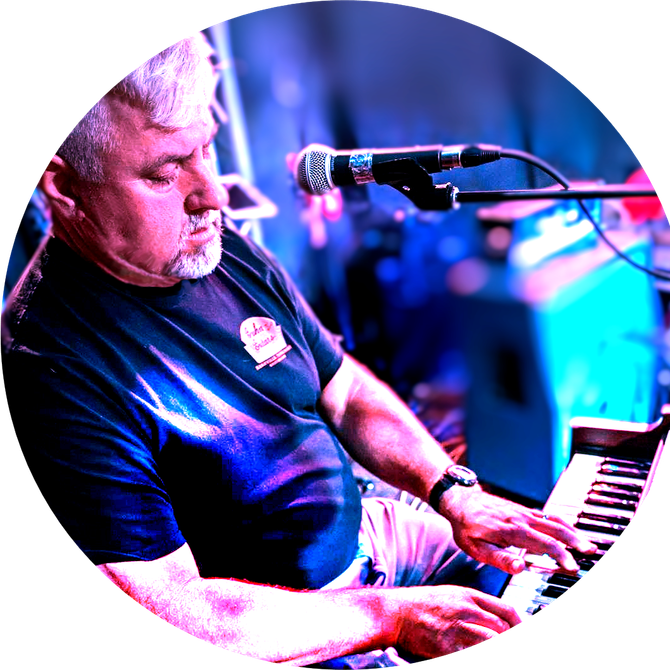 Dave • keys, vocals
As the youngest member of a musical family, Dave began his musical journey in fourth grade when he became a cellist in his school orchestra. That journey continued to the present, leading him to become the orchestra director of the grade and middle schoolers in his local school district. He's a talented musician, playing pretty much any instrument, every chance he gets. Seriously, just ask his wife! His curious orchestra students often ask which instrument is his favorite. His answer is always the same—piano and keyboard. (Duh.) Now, Dave is excited to check his music teacher badge at the door and jam with Seven Soul!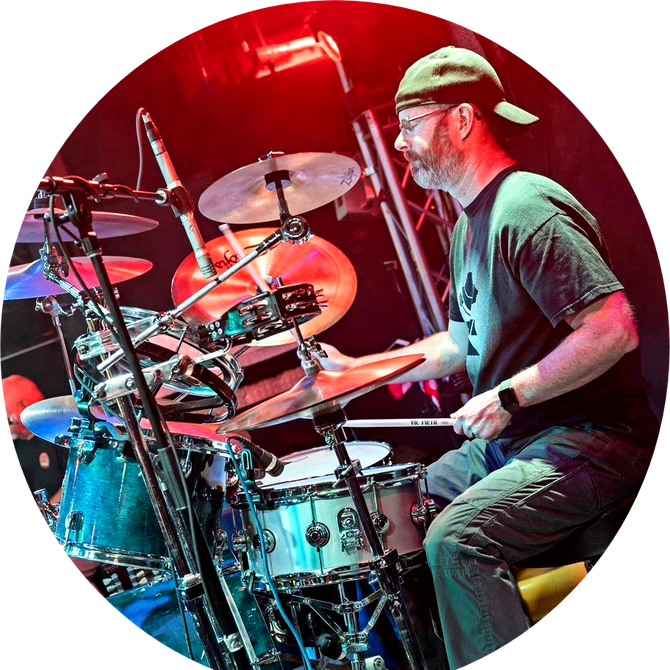 Jim • drums
Jim knew he wanted to play drums in grade school, after watching the high school band perform the theme from Hawaii Five-O, and his eyes filled with tears of desire. He played in high school and college bands, winning four "battle of the bands" competitions with Bobcaygeon at Iowa State. After college, he played with several bands, including Beat Crazy, Whiskey Tango, Rock-It Science, and Allison Wonder Band. Jim's influences include John Bonham, Neil Peart, Simon Phillips, Brian Downey, Charlie Watts, Billy Cobham, Bill Buford, Rod Morgenstein, Nick Mason, Terry Bozzio, Jerry Marotta, and many more.
Rich • guitar
Because his mother refused to let him have drums in the house, Rich got his first guitar at age 14 and he's never looked back. Growing up in the 1970's, it's only natural that Rich became a huge fan of the big guitar sounds that shape his style and sound to this day. Jimmy Page, Tony Iommi, Joe Perry, Robin Trower, Tom Scholz, and Peter Frampton, are some of his main influences, but he tries to take a little something from every guitarist he's ever heard. Rich has shared the stage with many great bands and musicians in the last 30 years or so and is very, very excited to help bring Seven Soul to you—just don't give him a microphone (you've been warned).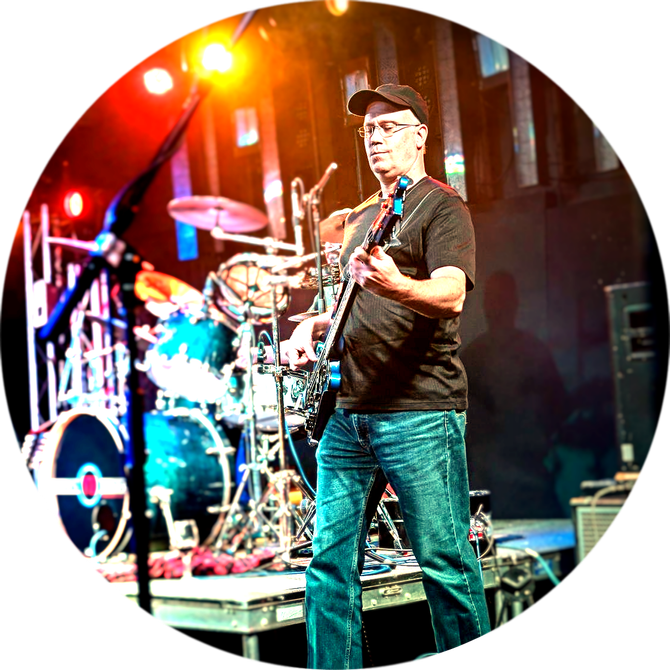 Scott • bass
Scott comes off as an unassuming, somewhat shy and nerdy nice guy. But, don't be fooled... Scott is a bass BEAST! Music is Scott's passion. You'd never know, but Scott didn't pick up a bass until college! Thirty years later, Scott is still learning and mastering his bass, influenced by musical giants Geddy Lee, Chris Squire, John Paul Jones, Geezer Butler, Jack Bruce, John Entwistle, and Steve Harris. Scott brings his own brand of awesome to Seven Soul, and we're super glad to have him!
Seven Soul lives to stun your audience! 
With seven stellar musicians from the Chicagoland area, Seven Soul is a powerhouse ensemble that performs rock classics through the ages. If you like arena rock, you'll love us.
Tired of the same old song and dance, Seven Soul was born as a side project in 2012 that was meant to give something new to audiences. Our aim was to perform classic hits with a unique vocal delivery and amped arrangement, filling every note with our uniquely fun and energetic flair. It worked. Seven Soul quickly outgrew its predecessor and became a staple on the Chicagoland cover band scene, playing to crowds on all of the biggest stages to be had.
Now entering our 10th year, and more popular than ever, Seven Soul continues to add our own spin to the rock hits we all grew up loving.
Some of the varied artists Seven Soul covers:
Foo Fighters
The Beatles
Green Day
Fleetwood Mac
The Allman Brothers
Rush
Jefferson Airplane
The Who
Dishwalla
Better Than Ezra
Harvey Danger
Gin Blossoms
The Doobie Brothers
3 Doors Down
Rascal Flatts
Heart
Lynyrd Skynyrd
AC/DC
Heart
Janis Joplin
Journey
ZZ Top
Led Zeppelin
REO Speedwagon
Goo Goo Dolls
Oasis
Alice Cooper
Alice In Chains
Radiohead
The Darkness
and lots more!