Is there anybody out there? (a la Pink Floyd)
But seriously, I wonder, does anyone read these? Either way, ima gonna rite 'em!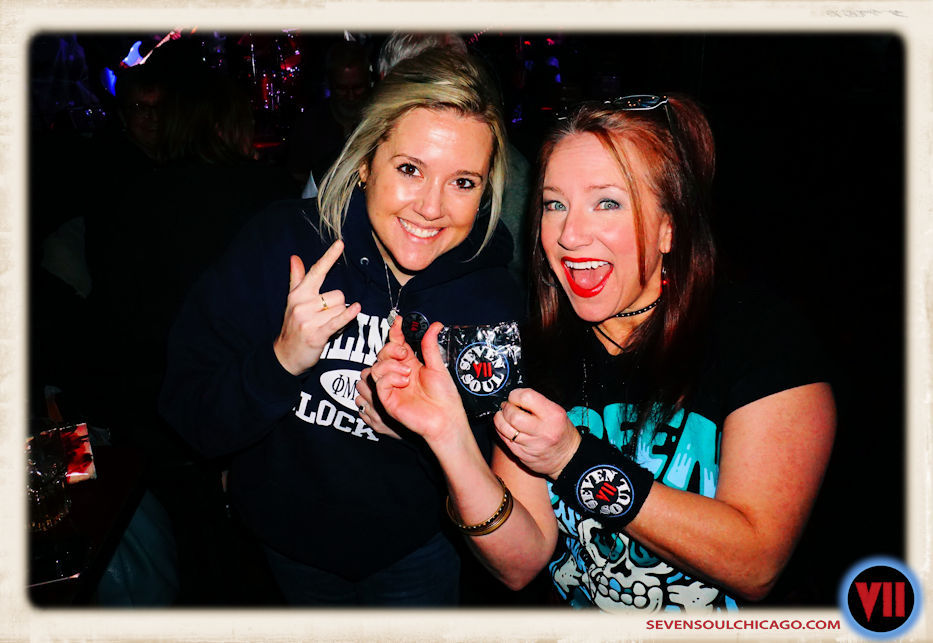 Our latest show was sooo muuuuch fuuuun (they all just seem to get better and better!). Thank you to all who showed up, including our fellow musician friends (we know it isn't always easy to see other bands on your weekends off!). If we took your picture that night, it's likely on Facebook in our Seven Soul photo album. Check it out and tag yourself!
We split the evening at MT Barrels with the Bottomz Up band, which also features female vocals. We'd be stupid to pass up an amazing opportunity to double up on female voices! 
First, the ladies from Seven Soul joined the Bottomz Up ladies for a powerful rendition of Journey's "Separate Ways." Later that evening, we swapped. The Bottomz Up ladies joined us for REO Speedwagon's "Roll with the Changes." Harmony heaven!
Other than the amazing tunes, we did get a chance to celebrate a couple of Soulmates:
First, Rich presented super-Soulmate Shelly with a Seven Soul pillow, featuring a nostalgic collage of Seven Soul member performances.
Second, we had our first "Super Secret Password" winner! Soulmate Sybil was the first to whisper the secret password to Alisa and won a Seven Soul wristband.
Wait, WHAT??? Where do you find the secret password? 
It's easy… sign up for our Seven Soul email list! Once a month, we'll email you our Sound Off newsletter, which includes the secret password. Details and rules (yes, there are rules) are included in the email.
Next chance to win is March 4 at Tailgaters. GOOD LUCK, Soulmates!