Gotta hand it to Mom... just when you think our non-summer is going to spoil our fun, Mother Nature delivers a perfectly gorgeous day for the 4th. Seven Soul could not be more thankful as we celebrated our nation's independence under the clear blue skies of Blarney Island!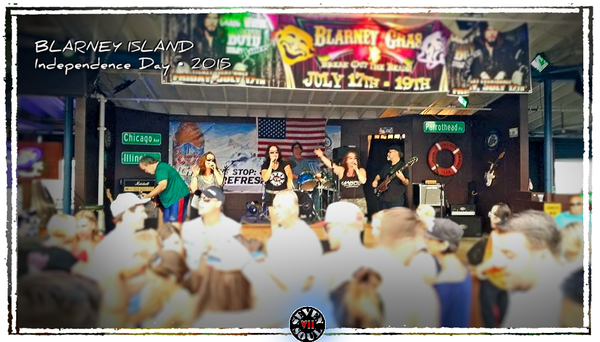 Talk about a PARTY. Wow! When you have a captive audience who came do nothing other than drink, party, and boogie down to some rocking music... what more do you need? OH, yeah... fireworks! We had those, too... 360 degrees of them! Spectacular!

The ladies of Seven Soul delivered some sizzling dance and rock tunes that got the crowd up on their feet right away. From the very first note of "Fat Bottom Girls" to the lasting ring of "Lady Marmalade," we spent an hour getting to know and party alongside our newest SoulMates. After that, we handed the stage reins to our good friends from Veilside, and they rocked the island until the wee hours.

Thanks to Blarney Island, United Talent, and the Chicago Rocker for having us out this year! Also, to all of our newest friends, THANK YOU for coming out on the 4th. Without you, there's no Seven Soul. And, seriously... that would be sad, sad world.

Keep supporting local LIVE music, friends... and HAPPY BIRTHDAY, U.S.A.!!!