When something seems too good to be true, it usually is.
And, a unicorn who plays keys, well… I suppose it was. Although we loved jamming with Tony, he decided to move on, and we wish him nothing but the best!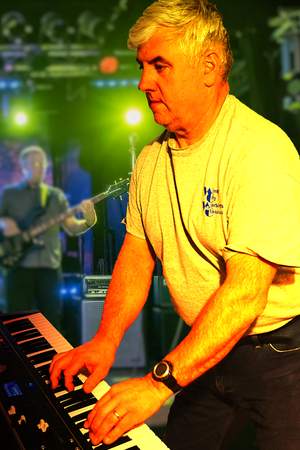 So, where does that leave the musicians of Seven Soul? Hungry for another helping of keys… And, we found it. We are very pleased to announce our newest member, Dave Farquhar! 
Dave comes from a family of talented musicians, and he currently spends his days surrounded by the smiling faces and eager music creations of his young orchestra students. But now, he's going to spend more time with adults, adding a dose of Seven Soul rock into his musical life. 
Orchestra teacher by day, rock star by night… that's just how Dave rolls. 
Come see his transformation for yourself! Dave debuts with Seven Soul at Ballydoyle-Aurora on Friday, February 28. 
See you there, Soulmates!