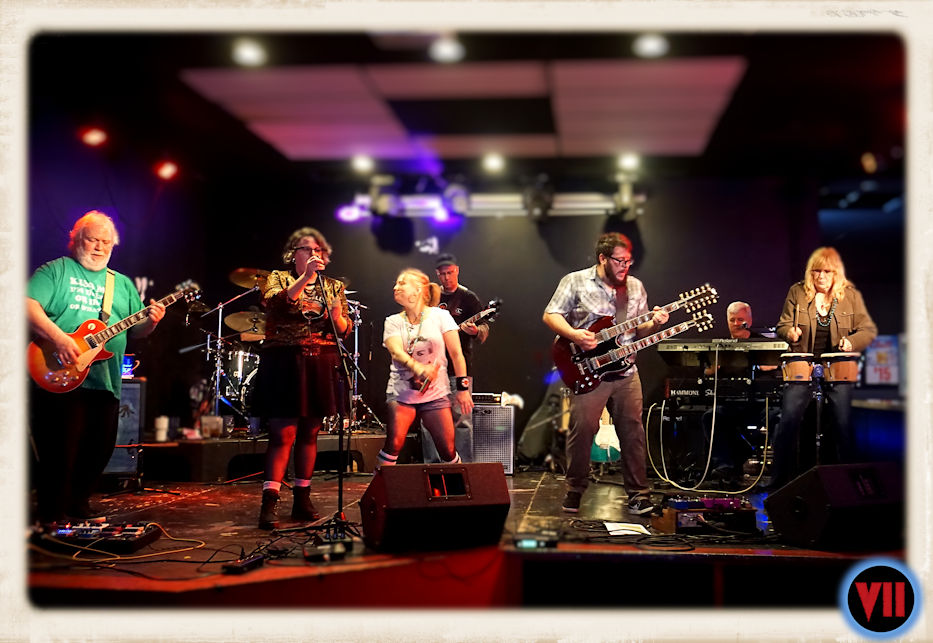 Sure, Bannermans doesn't have the flashiest lights or a towering stage. 
But, that doesn't matter. 
The people of Bannermans, staff and customers… THEY are the true magic of that place. We had a blast making music and partying with all of you!
Highlights from the night include Britt's bathroom shenanigans, some early St. Patrick's celebrators, and a surprise percussion performance from Leaving Scarlet band member, Cindi Inden. There were no incendiary events, but Dave did heat up the keys to record temps during some of his keyboard solos!
If you were there (and even if you weren't), you can see our photo album for the night on our Facebook page. Go check them out, tag yourself and friends, share pictures to your page, or leave comments. We love hearing from our Soulmates!
Also, tell others what they missed and write us a short review: https://www.gigsalad.com/seven_soul_villa_park/write_client_review
Next up, we have our TEN YEAR ANNIVERSARY SHOW on April 30!
Check the calendar for details and tickets. See you there!