Let's face it, last year was brutal.
So much has changed, so much was lost. For the music scene, we watched helplessly while countless venues and bands caved. And I won't lie, I was worried that we might be one of them.
But... we weren't.
We survived, but not without some changes to announce. First, we have a lineup change... sadly, Rob "Warzone"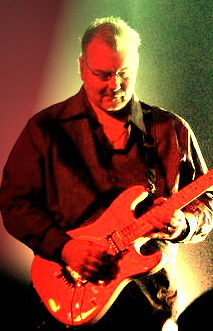 Wawrzyniak has decided to step back from the stage. With a heavy heart, we bid him adieu and wish him all the best in his future pursuits.
That leaves an empty spot on the stage. I'm happy to say that we're filling it with not just one, but two amazing guitarists. With pleasure, I would like to introduce you to our newest members, Virgil Neace and Vic Perrino!
Virgil Neace is no stranger to the Chicago music scene, and you might live under a rock if you're not familiar with one of his most notable projects, Hi-Infidelity. Not only was he a founding member, but he rocked many stages with this top-notch band for more than 25 years! Now, he's excited to come out of retirement and rock hard with Seven Soul.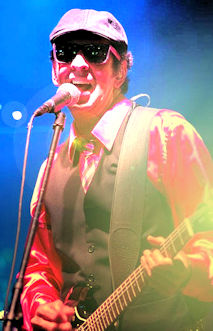 Vic Perrino is another amazing guitarist who knows his way around a fret board. He's also a long-time veteran of the music scene, rocking all of the biggest stages and venues across the tri-state area. Vic is a guitar chameleon, mastering a wide swath of styles. But, he's ready to bring his best rock styles to the stage with the other members of Seven Soul.
Second announcement... we are RETURNING TO THE STAGE!
After a year of waiting, you can experience the newest Seven Soul (with eight members, ha!) at MT Barrels on Saturday, July 17 @ 8 pm.
See you there, Soulmates!